Chairman and CEO Holds Productive Meeting With Employees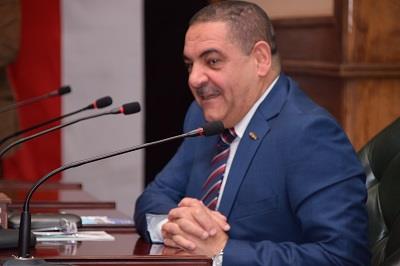 2/22/2021
Sidpec Chairman and CEO, Eng. Mohamed Ibrahim, met with employees representing various departments in order to express his gratitude for their continuous efforts and dedication towards the company's success, regardless of the ongoing challenges during the global pandemic crisis caused by the spread of the novel Corona virus, which has had grave impacts on the country as a whole.
Eng. Mohamed Ibrahim also addressed the future of the company in the form of upcoming projects with companies in the Petroleum sector as well as the amendments to various articles of the company statute, in order to ensure Sidpec's never-ending stride towards success and profitability. Thus garnering him praise from the employees for his insights, plans and vision for Sidpec's future.
He then, furthermore extended his thanks towards the Board of Directors for their support and for siding with the company and employees in order to ensure the ongoing operations during 2020 and beyond.